`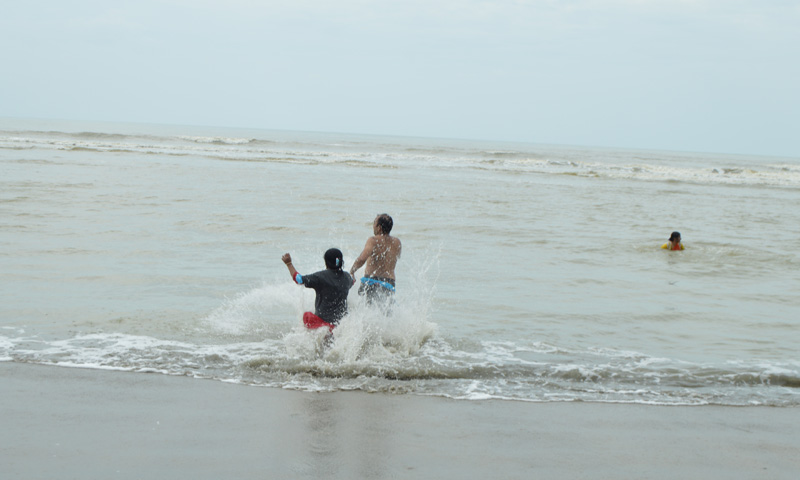 Saint Martin, the southernmost point of Bangladesh, coconut ginjira, who's other name is, an extravagant Lila land of natural aesthetic nature, the salt of the sea, the unlimited blue waters, the mind-blowing beauty, and the favorite place to visit.
Package Includes:
* Dhaka - Teknaf - Dhaka non AC bus tickets.
* Teknaf - St Maarten - Teknaf Non AC Ship tickets.
* Breakfast 3, Lunch 3, and Dinner 3
One-night BBQ
* Night at the resort
N.B: St. Martin's will always be with us bicycle.
*** Tour Plan ***
Night 1.
We started our journey from Fakirapul bus stand at 7:30.
Day 1:
Reach Cox's Bazar at 6 to 7 O'clock and check in at hotel.
At 8 O'clock breakfast time. Then One hour rest at hotel.
At 10 O'clock visiting the world's largest unbroken sea beach and enjoying there.
At 1:30 lunch will be taken at the restaurant.
At 3:30 going to visit marine drive and Himchori. Enjoying sunset from there.
At 7:30 we are going for visit very beautiful fish world.
At 9 O'clock taking dinner and going to sleep. We have to wake up very early in the morning for Teknaf.
Day 2.
We start at 6 O'clock and taking our breakfast on the way and reach at Teknaf at 8 O'clock. At 9:30 we will sail from Teknaf and reach St. Martin's Island by 12. On the way, numerous sea-gals will a company us on the journey. After check in resort and taking some rest going for sea bath. We are enjoying a lot there. After that taking our lunch at the resort. Enjoy the sunset at the beach. Nights at the resort.
Food: breakfast, lunch, lunch, dinner.
Day 3.
Early in the morning we are going for Chera Dip Island and enjoying the natural beauty. After came back from Chera Dip taking our breakfast. Then going to local market. Now it's time to say good bye after taking lunch. We start for Teknaf at 2:30 and reach there at 6 p.m. At 7:30 we are starts for Dhaka after taking diner.
Day 4.
Early in the morning we reach at Dhaka.